How To Order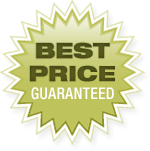 Buying contact lenses online with us is fast and easy. Just three easy steps and your contacts will be shipped to your door.
1. Add Your Prescription Information
Your contact lens prescription can be found on the hand-written prescription from your optometrist, or on your contact lens box. Just find your brand and fill in your details, and follow the process of entering the information.

To ensure the accuracy of your order we will ask for your optometrist's information during the ordering process. Once you enter your optometrist's information, we take care of the rest.
2. Fill In Your Shipping Information
Once you are finished filling out your prescription information, the next step is to let us know where you would like your contact lenses sent. We are able to ship your contact lenses anywhere. Simply complete delivery address and select your postage/delivery preference.

It typically takes 5-7 business days for your contacts to be delivered to your door using this shipping option. (Faster shipping methods are available.)
3. Select Your Payment Method
You can pay for your order with Visa or MasterCard. You can also select to pay via EFT "Electronic Funds Transfer" via internet banking, by Direct Deposit, Cheque or Money Order. We also have the option for you to pay by phone using your Visa/Master Card. Simply select the option you require during checkout and details will be displayed.

After filling out your payment information, just submit your order, and it will be shipped right to your door. That's all there is to it!